1

Upload Photo

2

Confirm Design

3

Customization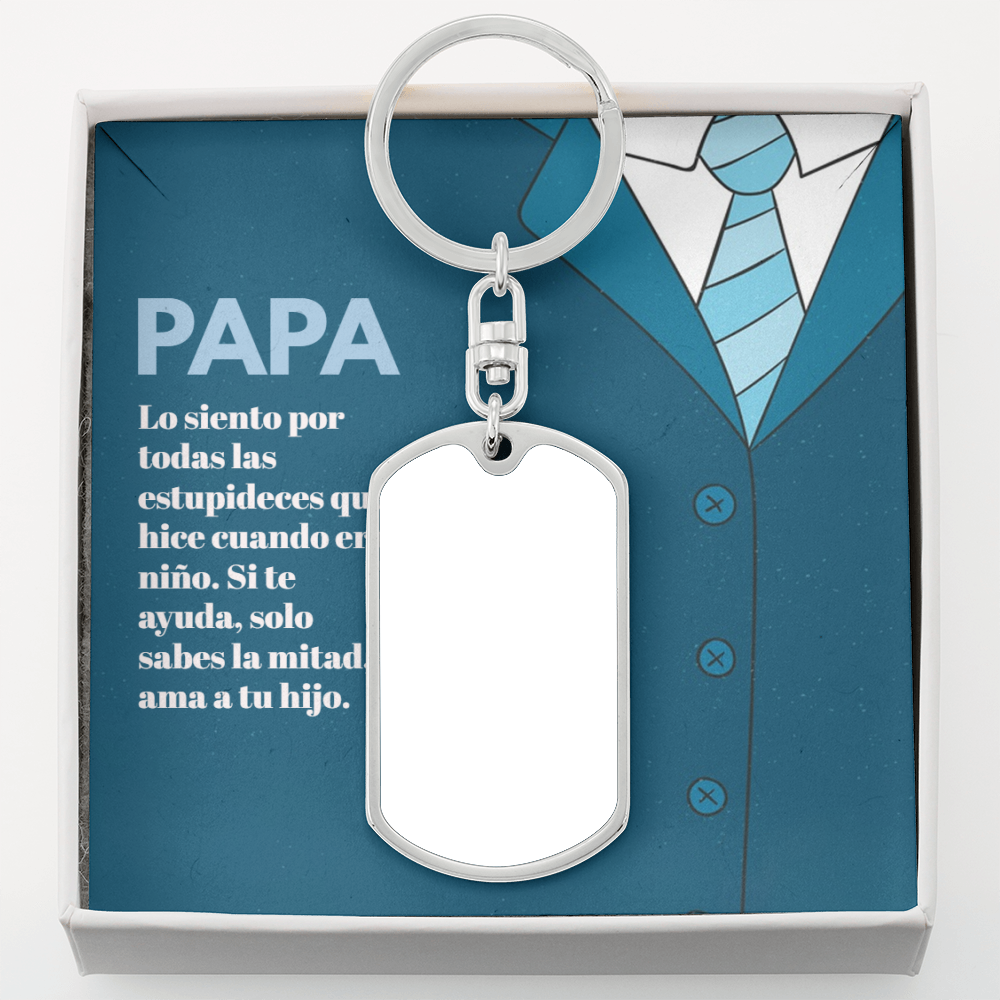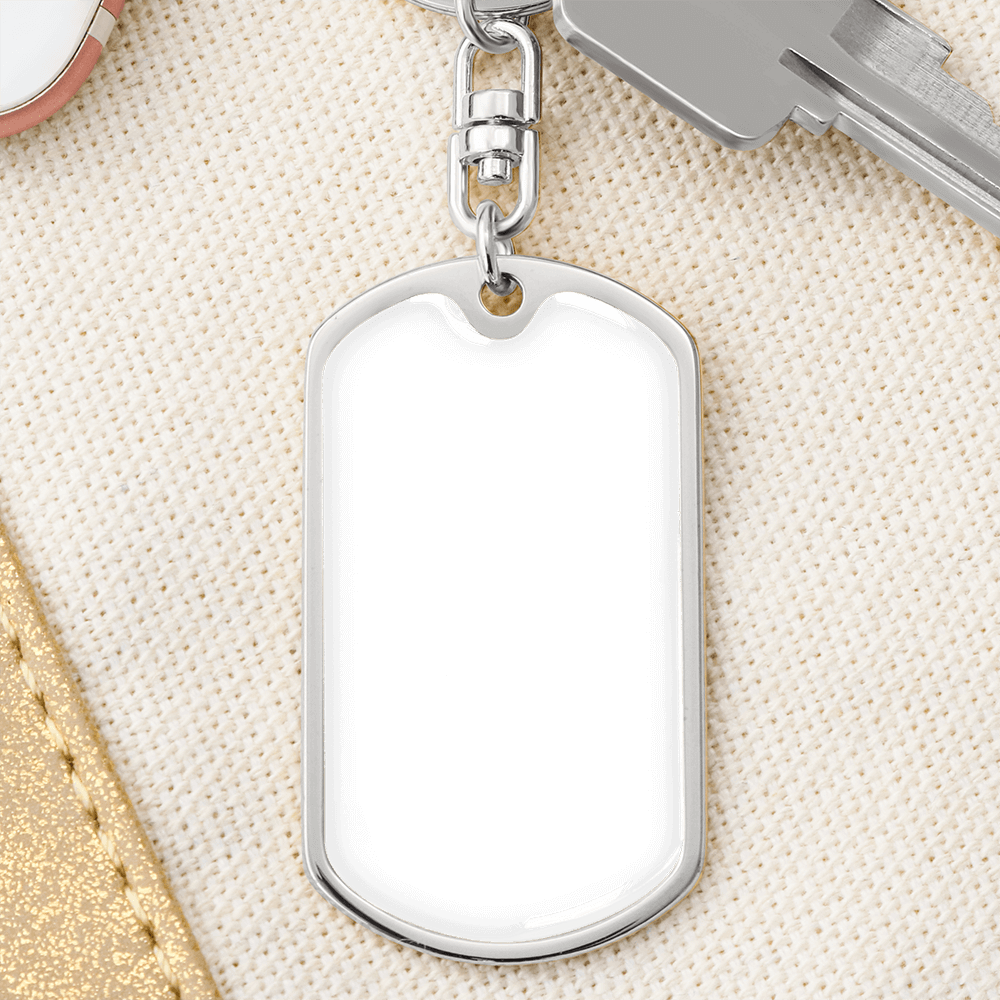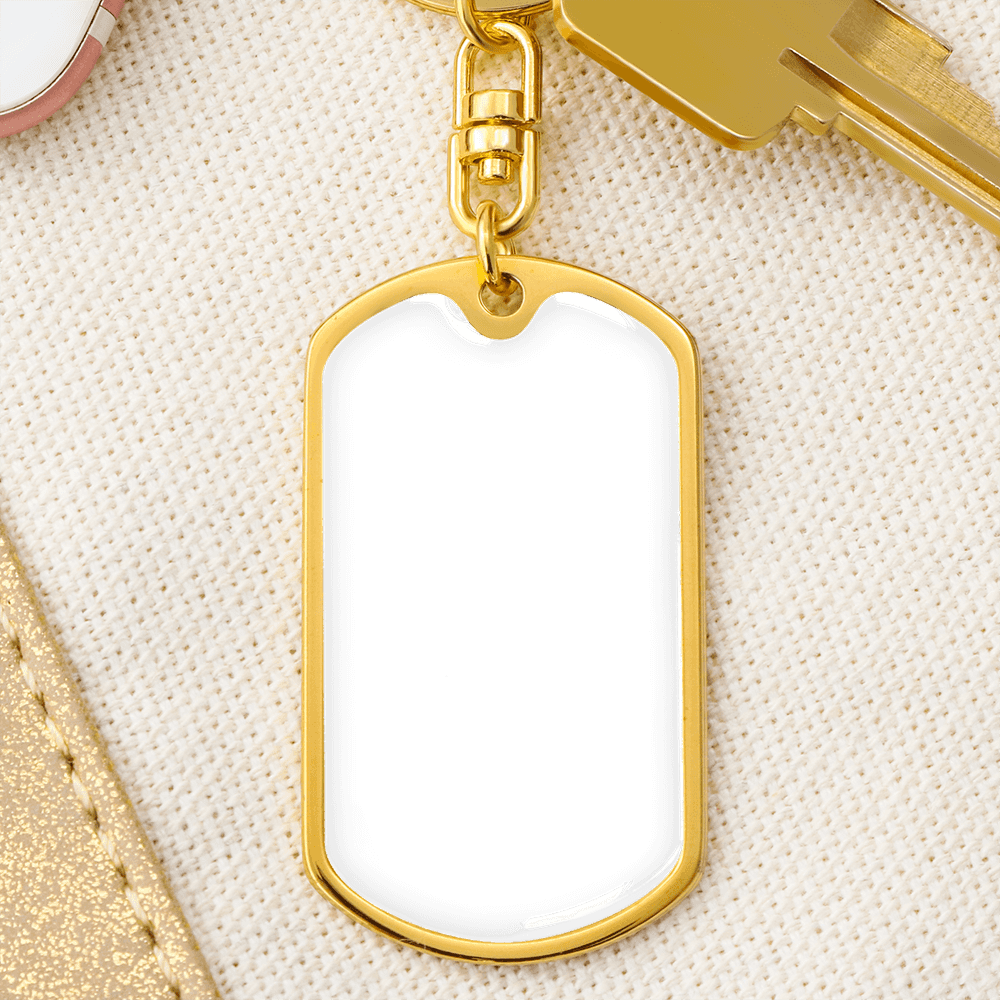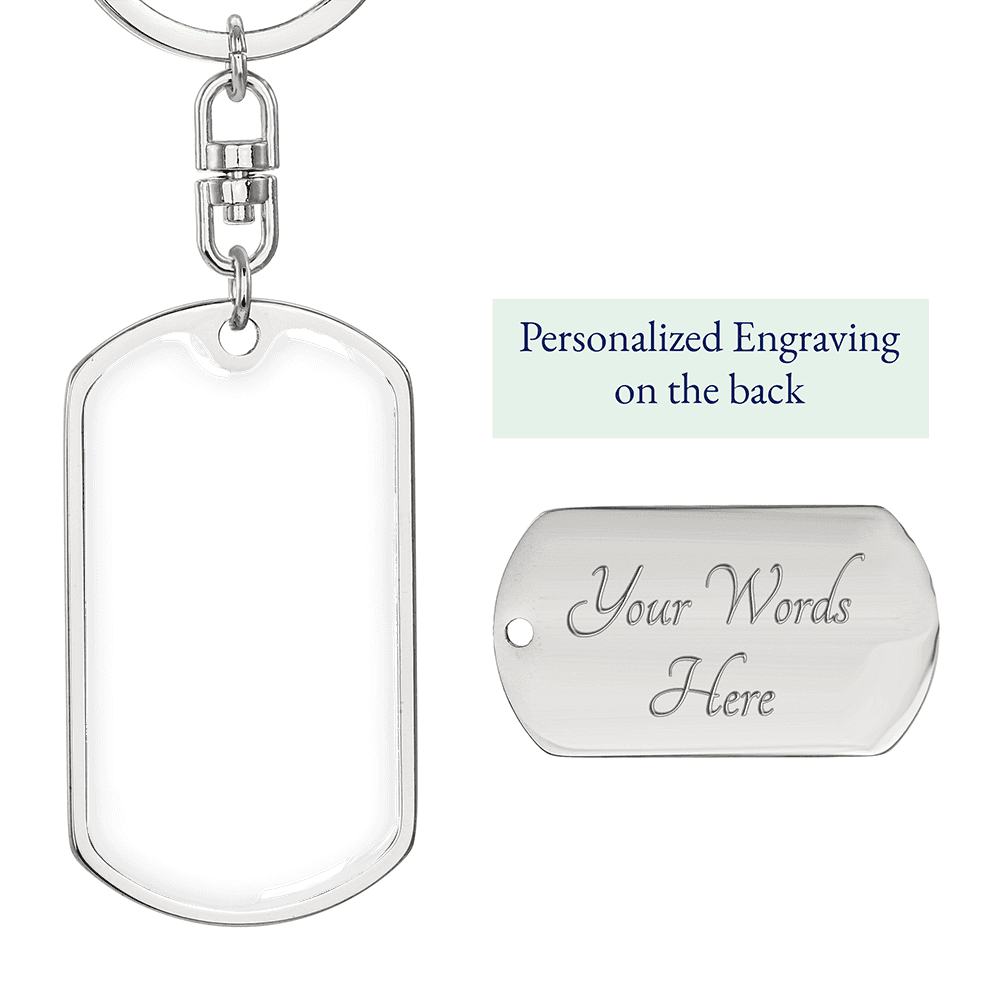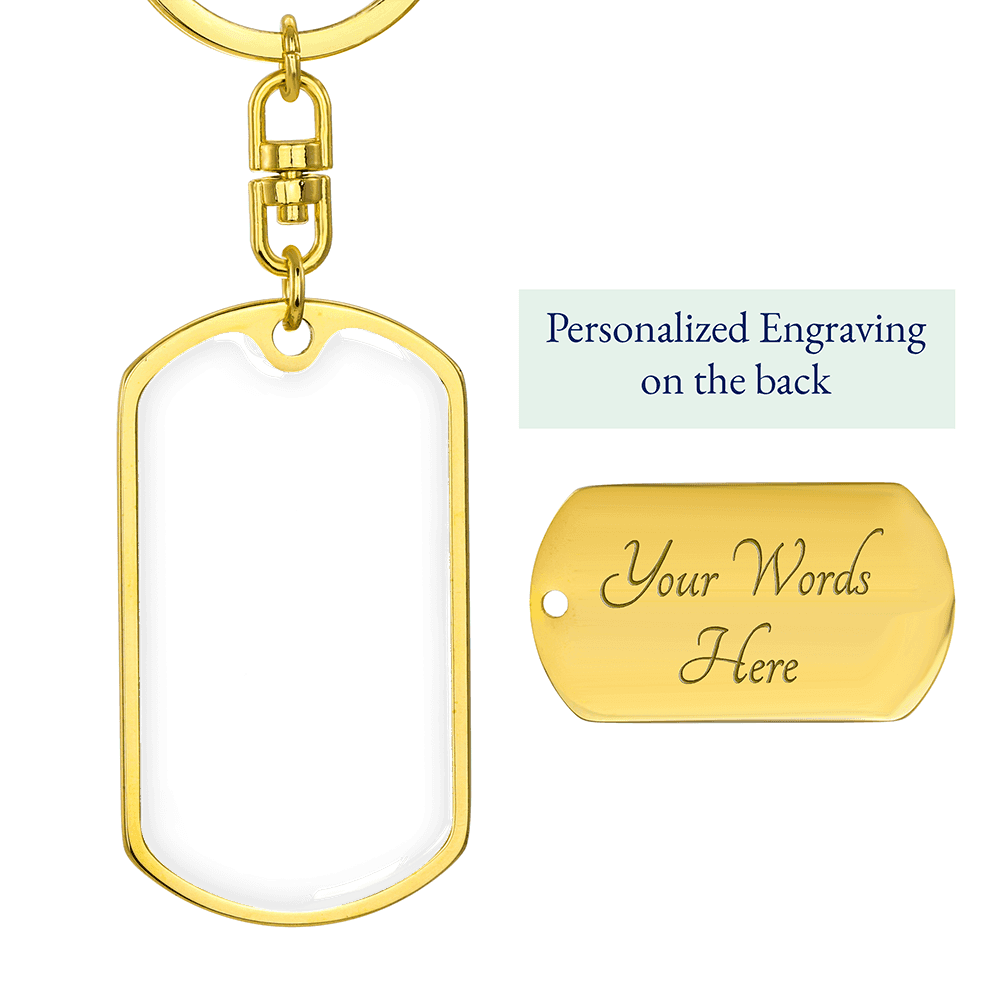 Drag or pinch with fingers to adjust
"PAPA
Lo siento por todas las estupideces que hice cuando era niño. Si te ayuda, solo sabes la mitad, ama a tu hijo."
Compra esta Mejor-Vendida y Garantizamos Que Sobrepazara Tus Mas Altas Expectativas!

➜ Nuestras joyas estas echas con la calidad mas alta de Acero Surirgico .316 cubierto con vidrio liquido inastillable con la opcion a tener la joya bañada en oro amarillo de 18K.
➜ Nuestras joyas son personalizadas en USA por madres trabajadoras como las tuya! Nosotros contratamos, entrenamos, y les pagamos a las madres un sueldo con el que pueden vivir. Estamos orgullosos de apoyar a nuestras comunidades para fortalecerlas y mantener trabajos en Los Estados Unidos de America.
Este Llavero Placa Militar con Foto es perfecta para mantener los recuerdos vivos! Sea para ti o para tu ser querido.
➜ Ponle la foto perfecta de tus seres queridos, tus amigos, o tus mascotas - para crear una pieza de joya unica.
➜ Si la opcion engrave personalizado esta disponible, ponle detras del dije, el nombre de tu ser ser querido, una fecha importante, o cualquier otras palabras que decees recordar y mantener cerca de tu/su corazon. Cada pieza perzonalizada esta echa con los detalles mas exceptionales, dandole un lugar clasico en tu familia.
Ofrecemos 100% Felicidad Garantizada
➜ Si no estas 100% satisfecho con tu compra por cualquier razon, porfavor contactenos. Nuestra meta es su satisfacion.
Dimensiones del Producto:
➜ Cadena del Llavero
➜ Diametro del Llavero: 1.1" (28mm)
➜ Placa Militar: 28.5mm x 51mm
Unique, one-of-a-kind gift

NOT SOLD in stores

USA: 2-8 Business Days
Hurry! We Sell Out Frequently
Description
Surprise someone you love with this unique and elegant jewelry item 🎁.
We say "UNIQUE" because each piece is different when you provide your photo.
This hand-crafted piece will never fade and is built to last!
Specifics
Made in Florida and Amsterdam
316 Steel or 18k Gold Finish
Adjustable Necklace Chain Measures 18"-22"
Water-Resistant
Delivery
Each piece is 100% custom hand-made to order in only 3-5 business days!
Hurry! We Sell Out Frequently
Unique, one-of-a-kind gift

NOT SOLD in stores

USA: 2-8 Business Days
Each item is handcrafted and assembled with love just for you and your loved one. Due to this, please allow 2 - 5 business days for your order to ship.
Once shipped, you can expect delivery within:
USA: 2 - 5 Business Days w/ Standard (1 - 3 Business Days w/ Expedited)
Canada: 5 - 10 Business Days
UK & EU: 3 - 7 Business Days
Australia & New Zealand: 8 - 20 Business Days
Rest of the World: 5 - 10 Business Days
"PAPA

Lo siento por todas las estupideces que hice cuando era niño. Si te ayuda, solo sabes la mitad, ama a tu hijo."

 

Compra esta Mejor-Vendida y Garantizamos Que Sobrepazara Tus Mas Altas Expectativas!


➜ Nuestras joyas estas echas con la calidad mas alta de Acero Surirgico .316 cubierto con vidrio liquido inastillable con la opcion a tener la joya bañada en oro amarillo de 18K.

 

➜ Nuestras joyas son personalizadas en USA por madres trabajadoras como las tuya! Nosotros contratamos, entrenamos, y les pagamos a las madres un sueldo con el que pueden vivir. Estamos orgullosos de apoyar a nuestras comunidades para fortalecerlas y mantener trabajos en Los Estados Unidos de America.

 

Este Llavero Placa Militar con Foto es perfecta para mantener los recuerdos vivos! Sea para ti o para tu ser querido.

 

➜ Ponle la foto perfecta de tus seres queridos, tus amigos, o tus mascotas - para crear una pieza de joya unica.

 

➜ Si la opcion engrave personalizado esta disponible, ponle detras del dije, el nombre de tu ser ser querido, una fecha importante, o cualquier otras palabras que decees recordar y mantener cerca de tu/su corazon. Cada pieza perzonalizada esta echa con los detalles mas exceptionales, dandole un lugar clasico en tu familia.

 

 

Ofrecemos 100% Felicidad Garantizada

➜ Si no estas 100% satisfecho con tu compra por cualquier razon, porfavor contactenos. Nuestra meta es su satisfacion.

 

Dimensiones del Producto:
➜ Cadena del Llavero
➜ Diametro del Llavero: 1.1" (28mm)
➜ Placa Militar: 28.5mm x 51mm

Each item is handcrafted and assembled with love just for you and your loved one. Due to this, please allow 2 - 5 business days for your order to ship.

Once shipped, you can expect delivery within:

USA: 2 - 5 Business Days w/ Standard (1 - 3 Business Days w/ Expedited)

Canada: 5 - 10 Business Days

UK & EU: 3 - 7 Business Days

Australia & New Zealand: 8 - 20 Business Days

Rest of the World: 5 - 10 Business Days
See what people are saying
about us